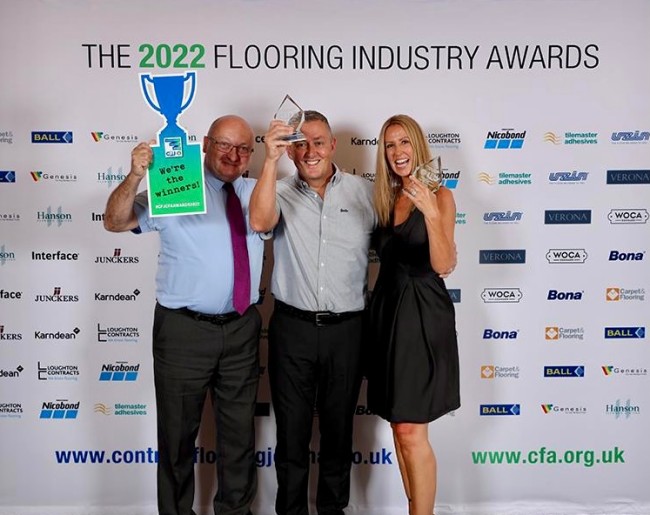 Award Winning Contractor
2022 Winner
Polyflor with Hanley Flooring
Kitwood House Care Home
The project needed to be dementia friendly and suitable for elderley people which was overcome by selecting dementia friendly flooring and safety flooring. Hanley Flooring, who was already familiar with Polyflor's products within the 64 -bedroom care home including Polyflor's Polysafe, a range selected for the development's bedrooms and bathrooms where safety was the number one priority, while Polyflor's Expona Bevel Line range was chosen for reception and living areas where there was more opertunity to focus on aesthetics. 10,000sq m of Expona Bevel Line in Harewood Limed Oak was installed in communal kitchen and living areas, to ensure residents and guests alike benefited from a flooring which replicated the comfort of home, which could also be easily maintained.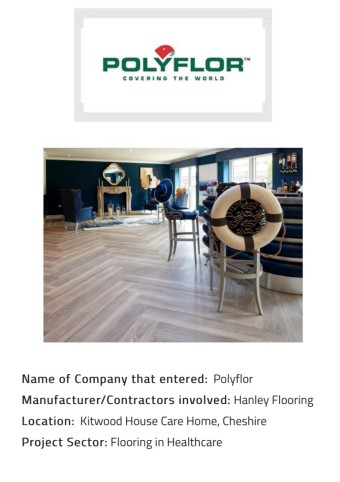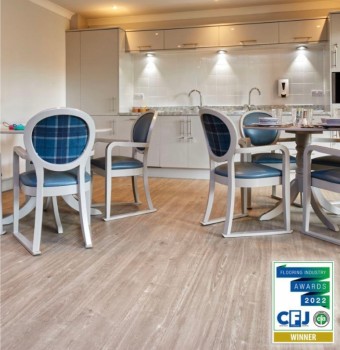 Welcome to Hanley Flooring
If you are looking for an independent Amtico, Karndean, Polyflor, Altro, Tarkett and Linoleum fitter in Cheadle, Bramhall, Poynton, Wilmlsow, Stockport and all surrounding areas at highly competitive prices then you have found just the right website.
Hanley flooring are experts in installing safety flooring to Schools, Hospitals , Hotels, Shops, Wet Rooms, Changing Rooms etc.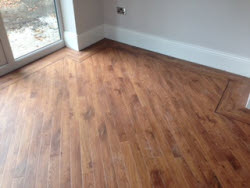 PRICE PROMISE
We will always do our very best to save you money and give our most competetive price for your flooring installation.
DAMP PROOFING
If your floor is showing signs of damp, Hanley Flooring can provide a damp proof membrane to ensure your new floor will not be affected by damp.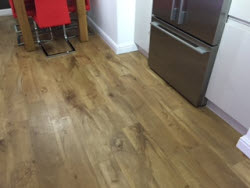 LUXURY VINYL FLOORING TILES
Hanley Flooring are experts in fitting high quality vinyl tiles to many areas of the home including Lounges, Living Rooms, Kitchen, Dining Areas, Bathrooms, WC and Bedrooms.
SHOPS AND RETAIL
Hanley Flooring have installed quality floor coverings to many shops and retail units throughout the UK for many years and still continue to do so.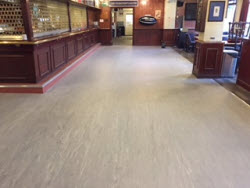 LOCAL TRADESMEN AND BUILDERS
Many local tradesmen and Builders give Hanley Flooring repeat business because we are trustworthy, on time, reliable and provide excellent workmanship.
ENQUIRIES
Please call to discuss your flooring needs – David Hanley 07971 276 079
Call David Hanley:
07971 276 079
Highly skilled independent team
20+ years in all aspects of flooring
Work closely with local trademen and builders
We are highly recommended
Huge spectrum of colours, sizes and patterns
You will find the unique floor for your home
A natural look and feel and practical benefits
We provide a levelling and screeding service
Good preparation is the key to a perfect floor
Karndeans spectacular flooring will enhance any room